This is a Sponsored post written by me on behalf of
T.G.I. FRiDAY'S
. All opinions are 100% mine.
T.G.I. FRiDAY'S is known not only for their restaurants with lively atmosphere and delicious food, but also for their brand of frozen meals that allow you to savor bold and fun flavors in the comfort of your home. The new line of
T.G.I. FRiDAY'S "Entrées for One"
features nine new entrées inspired by popular menu items from T.G.I. FRiDAY'S restaurants. From Sizzling Steak Fajitas to Creamy Chicken Pasta Carbonara, the new varieties are sure to shake things up in the frozen food category.
My husband is a huge meat lover. When I told him about the new frozen entrées from T.G.I. FRiDAY'S, he could hardly wait to try out the Sizzling Steak Fajitas and Sizzling Chicken Fajitas. We went to the grocery stores for a food hunt. Unfortunately neither Kroger or Walmart has yet to carry the new line. The Chicken Quesadillas looked great, so we decided to try this out instead.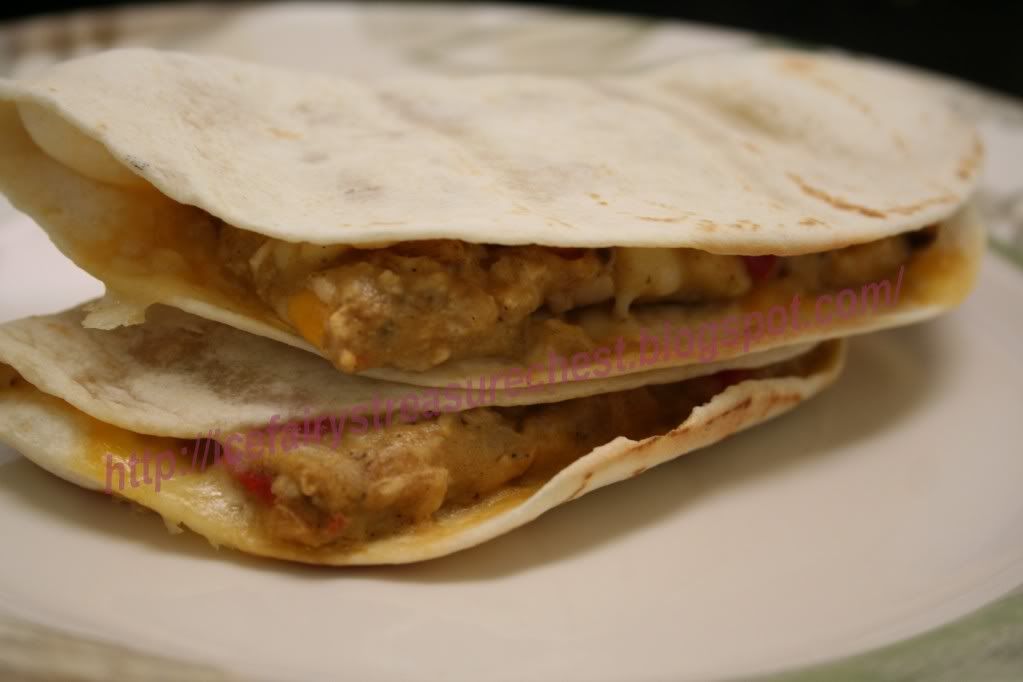 The Chicken Quesadillas comes with two easy-to-use microvaweable heating sleeves and a yummy meal is ready in 3 minutes. Hubby had the first bite and told me that it was very flavorful and spicy. As my stomach doesn't allow me to take anything spicy, I let him finish all of the rest and he gladly did so. From the look on his face and the speed with which the quesadillas disappeared, I knew he really enjoyed his quick meal. We hope the new varieties will be available in our local stores soon.
Do you love to decorate your freezer and make it more fun to have frozen food? T.G.I. FRiDAY'S is having a
Fun Freezer contest
on their Facebook page. By submitting a picture of your freezer, you could win a home theater makeover and a year's worth of Entrees for One! Entries are being judged and will be open to public voting on October 7, 2011. Be sure to check out all the fun creations and help choose the winners.